"Turbulence & Flow" The Fly Fishing Inspired Artwork of Val Kropiwnicki"
at the American Museum of Fly Fishing through June 2023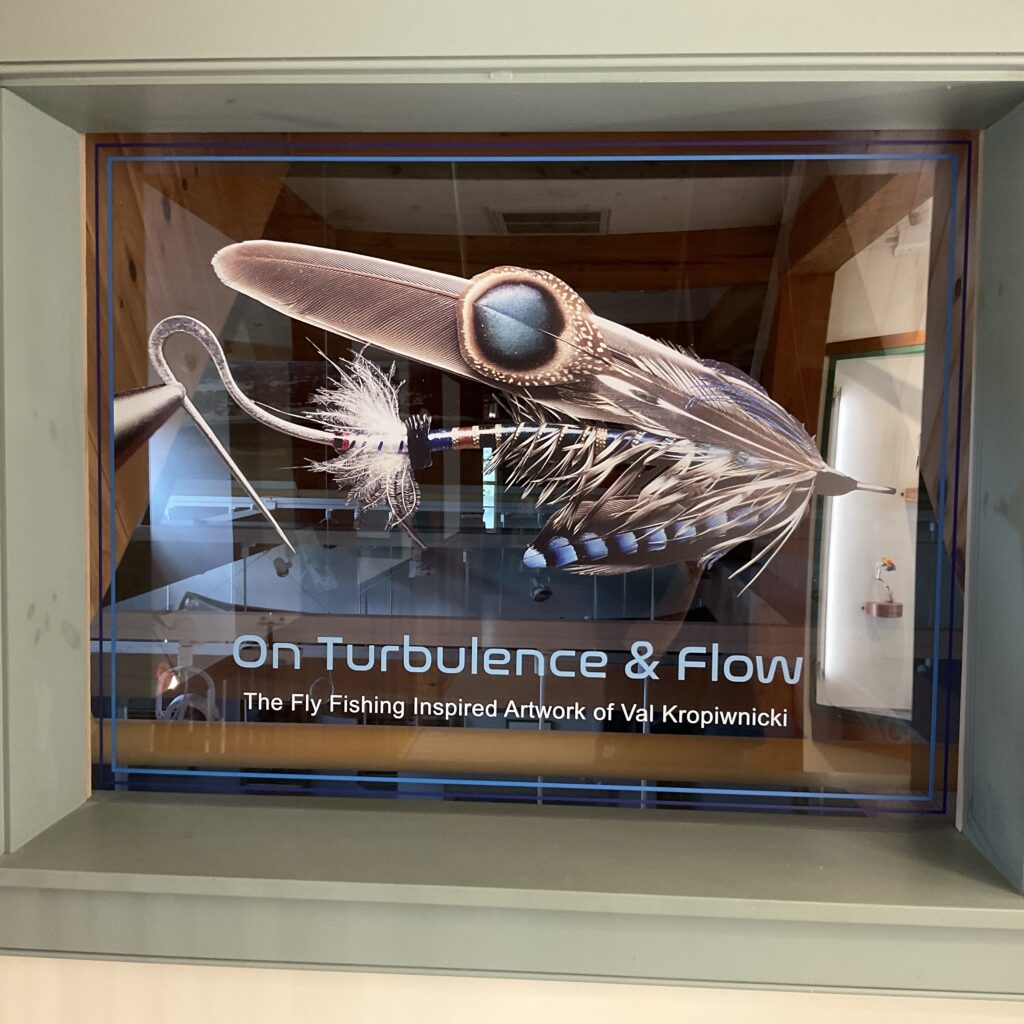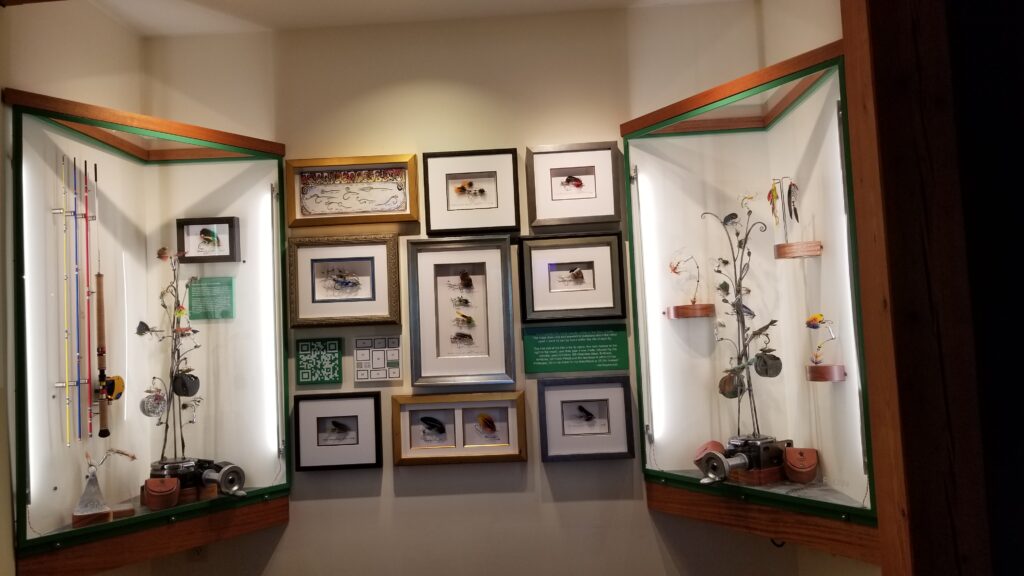 Main display – Turbulence case right, Flow case left. Each case holds a steel "tree" that is attached to a rotary table. Viewers can spin the display in each case to view flies and reels from all sides. Centered between each case are 8 framed flies. Display fabricated by VKS.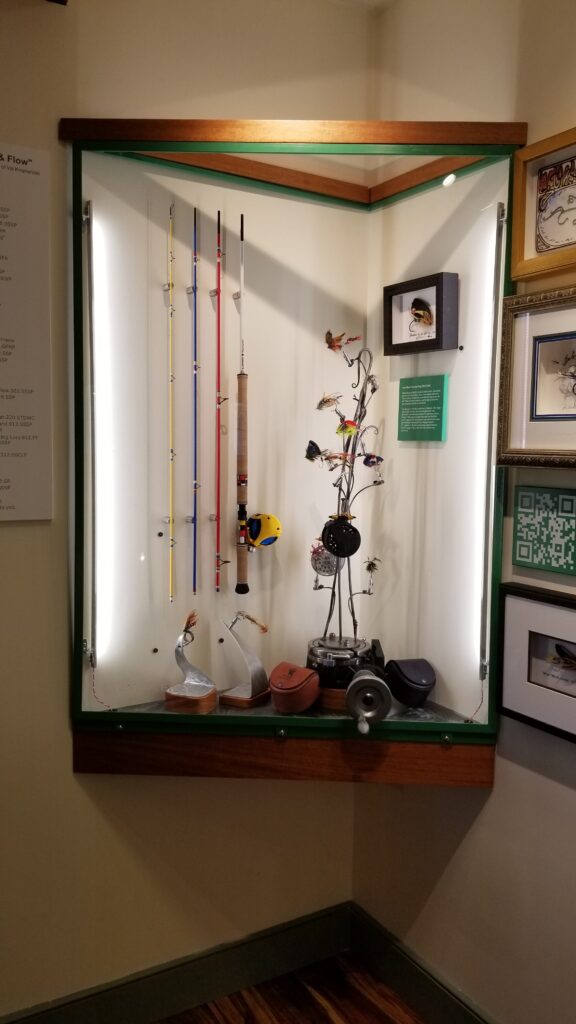 The "Turbulence" case.
I AM (SHELL).122.SSP
the CIF.111.SSNBP
Winter 3.320.SSP
Marengo.619.SSP
Hamus Renatus.1110.FOSSP
the Driven Hound.113.SSSP
the Imperfect Beauty.218.SSSP
VK-S5 "Night Swan" Prototype
VK-S5.RF "A Reel For Spring"
Winter 4.420.SSP
Life in the Ad.521.SSP
How Would You Like That.220.STDWC
V-Stick Custom Fly Rods Abstract.b
VK-S5.RF Abstract.b Reel
41.the Company Man.1217.SP
42.the Poham Ring.212.SSSP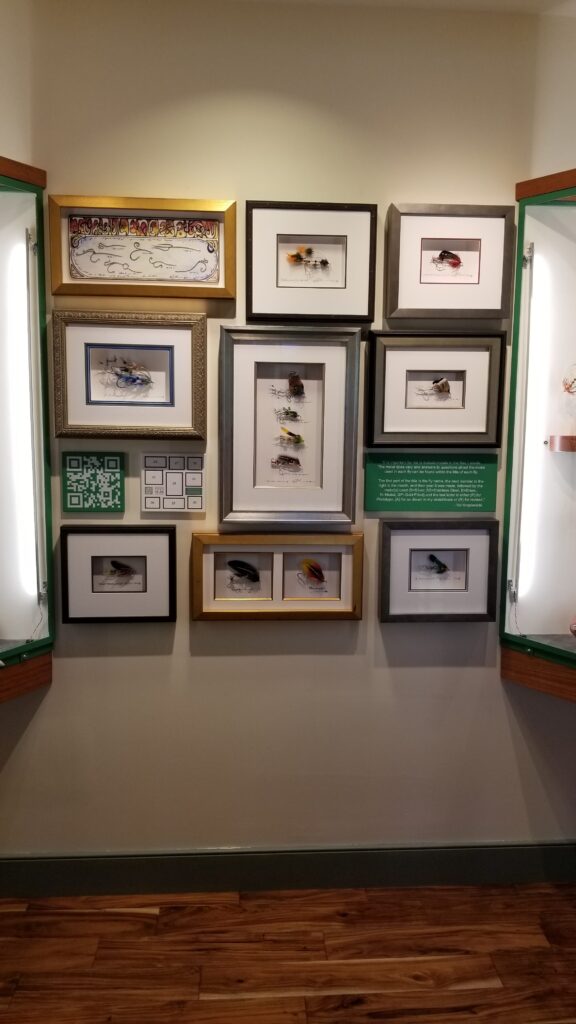 Framed Flies.
24. Turbulence and Flow Hook Frame
25.the Abominus Noah.914.GFNP
26. "the Gat" She said.1120.SSP
27.Bobbers and Yoko.120.SSP
28. Winter One.220.SSP
Spring 4.420.SSP
Buttercup.620.SSP
Fall 2.1120.SSP
29. Turbulence.422.SSP & Flow.322.SSSP
30.Cottonwood and Red.619.SSP
31.Bodacious.911.SSGF
32.il Gardino.821.SSP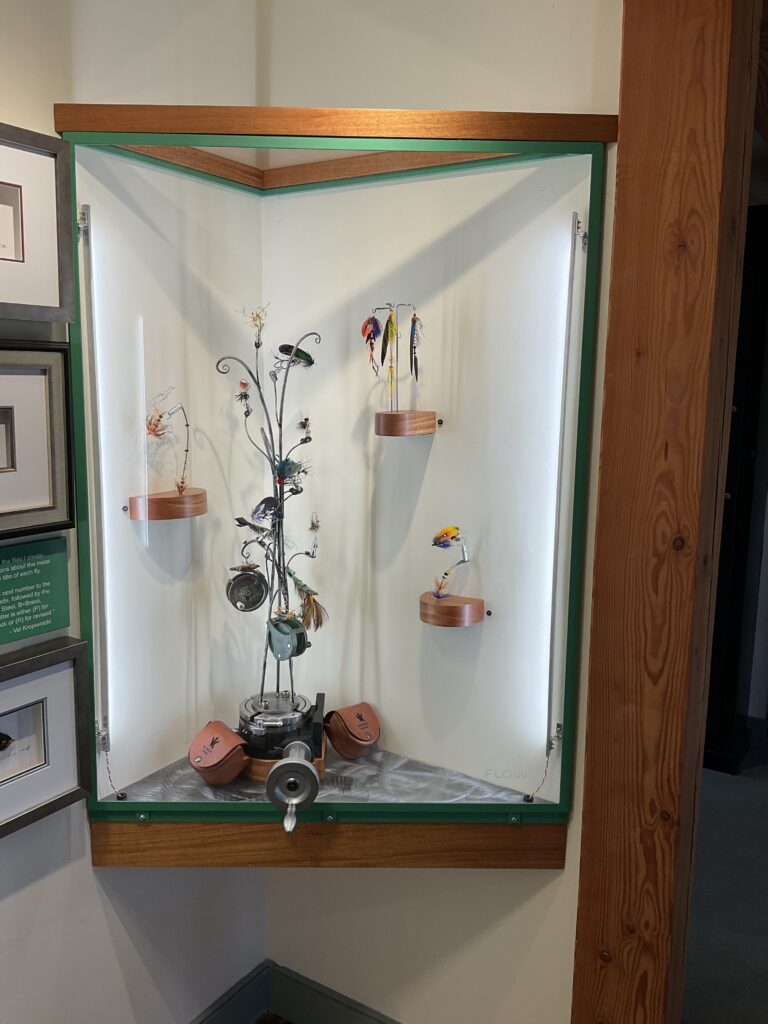 The "Flow" case.
Circus Sulfurious.720.SSGFA
Point.319.SSDP
the Grande Lethe.421.SSP
Stonica Walletta .1213.SSWP
Spectral.121.SSP
the Weed Fly.1213.std
Winter Two.220.SSP
Bowie's Wonder.219.SSP
Wallet Prawn.613.SSLP
VK-S5 "Atlantis" Prototype
VK-S5.RF "Rybeck"
Industri-Prawn.619.SSN
They Were Only Taking Big Lory.612.FP
the Nitro Express.412.SSSP
Passive.912.SSA
the All Wheather Floyd.SSCLP.312.SSSR
Drowse.1012.NA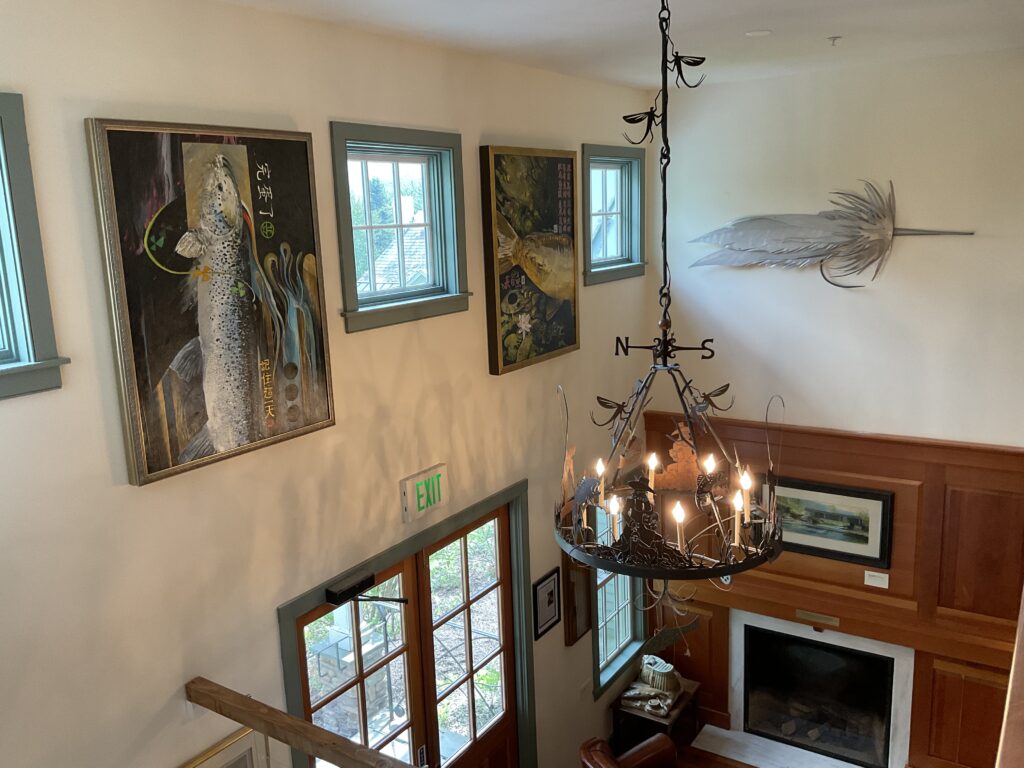 Main entry gallery:
l to r – 45. Remember These Days.119.VKS, 44. Confession Fish.1021.VKS, 43. Leary Stu Fly.614.AP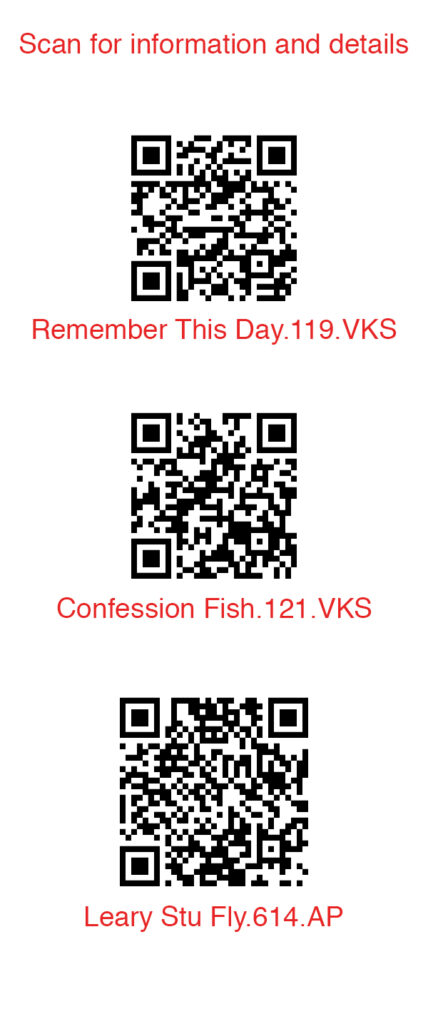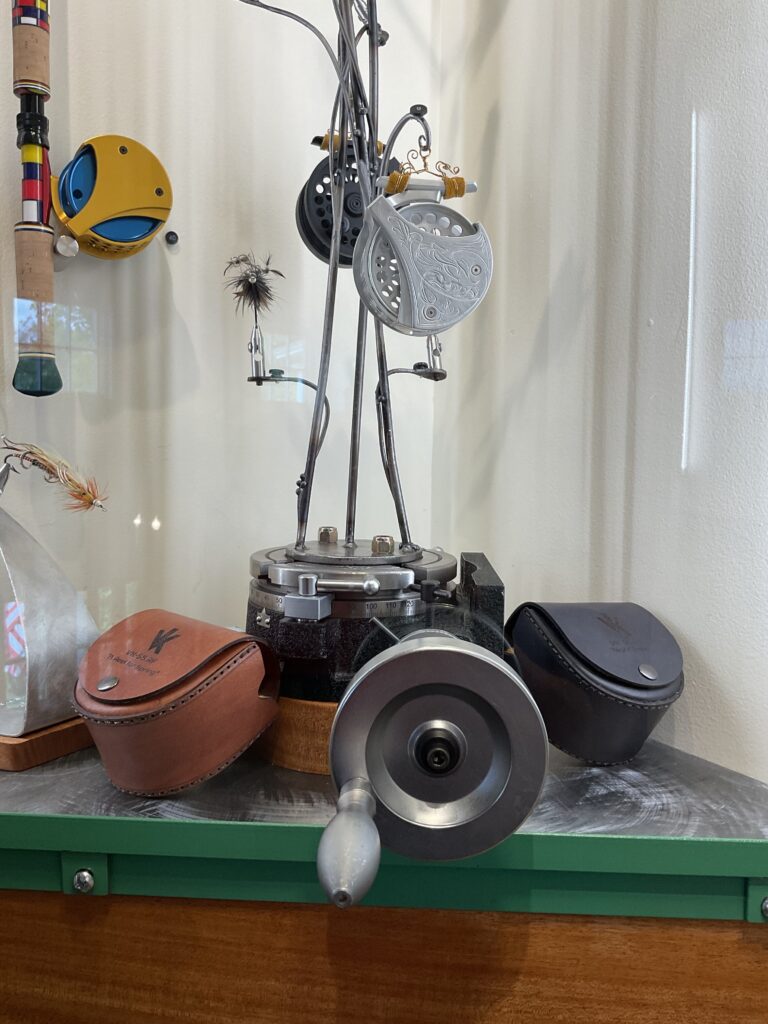 "Turbulence" case detail.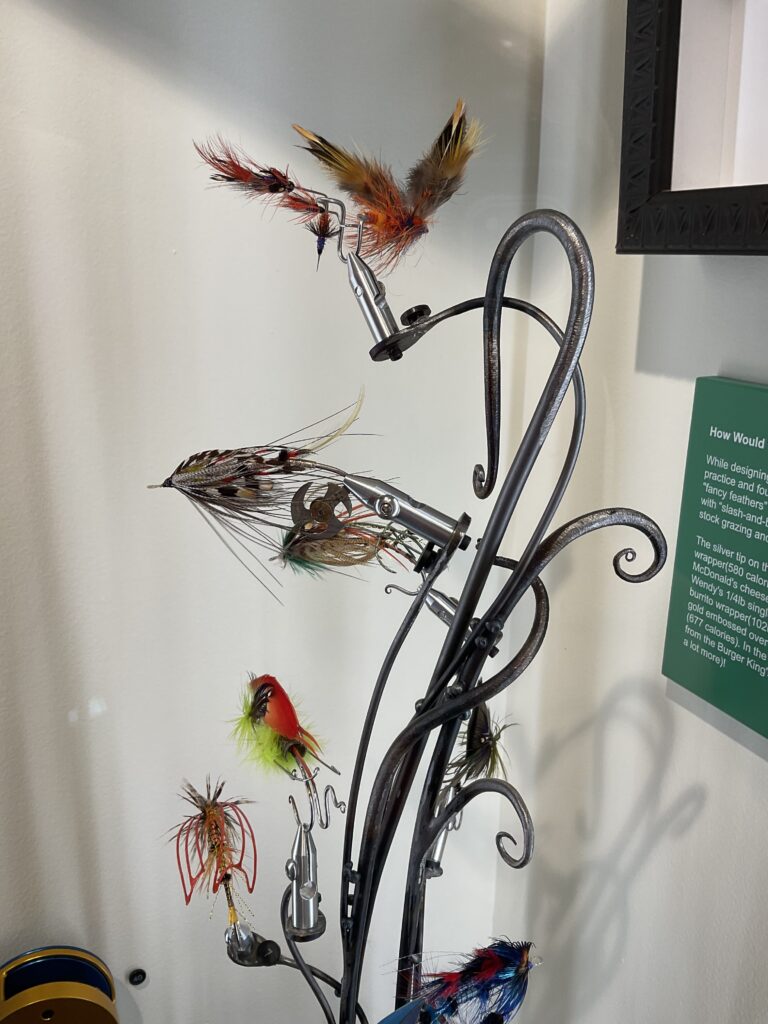 "Turbulence" case detail.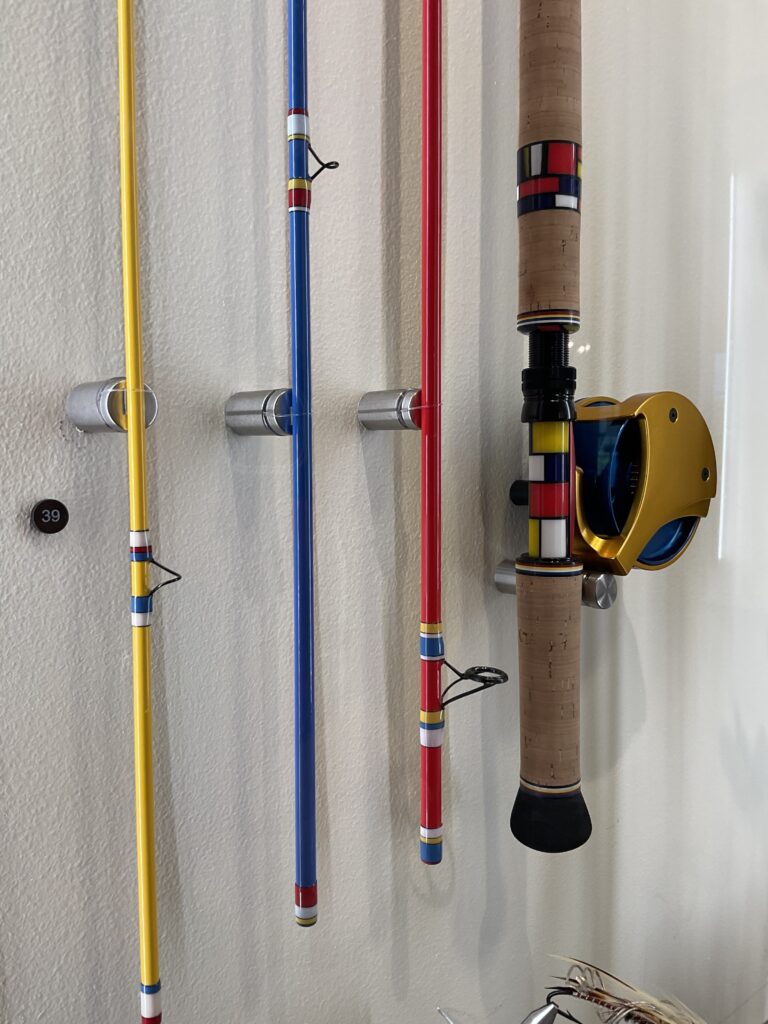 VKS/V-Stick Custom Fly Rods Abstract.b collaboration combo. Click here for information on the VK-S5.RF Abstract.b reel. Click here to contact Renato Vitalini and V-Stick Custom Fly Rods.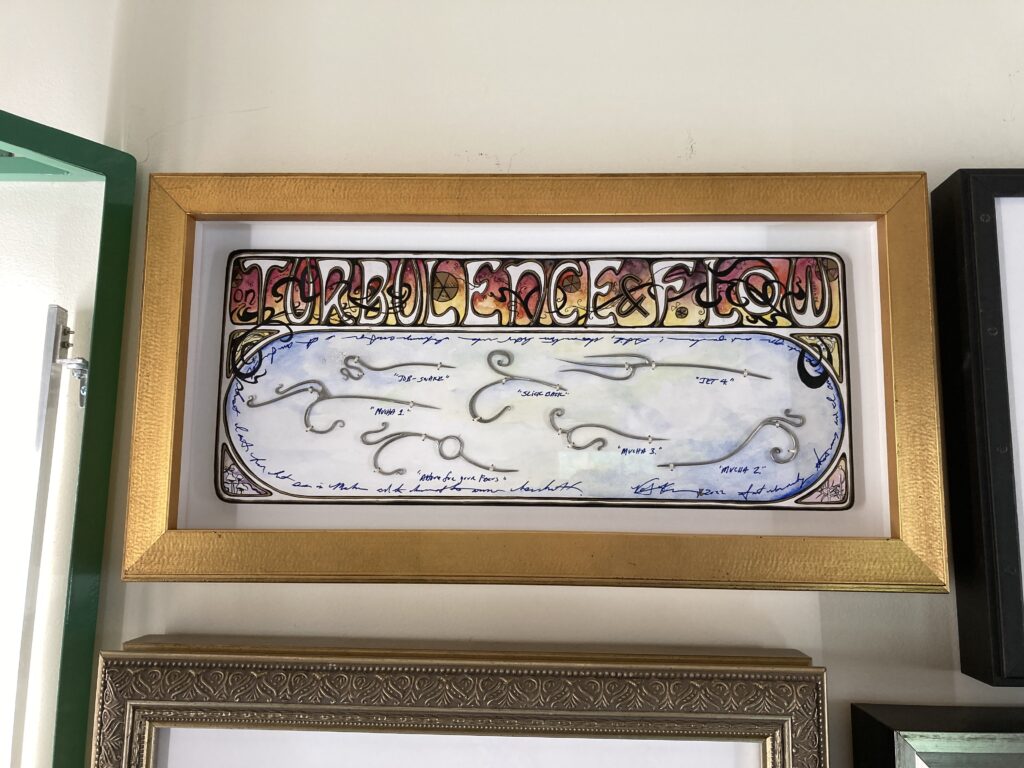 24. Turbulence & Flow Hook Frame – 8 one of a kind Alphonse Mucha inspired hooks with hand drawn mat artwork.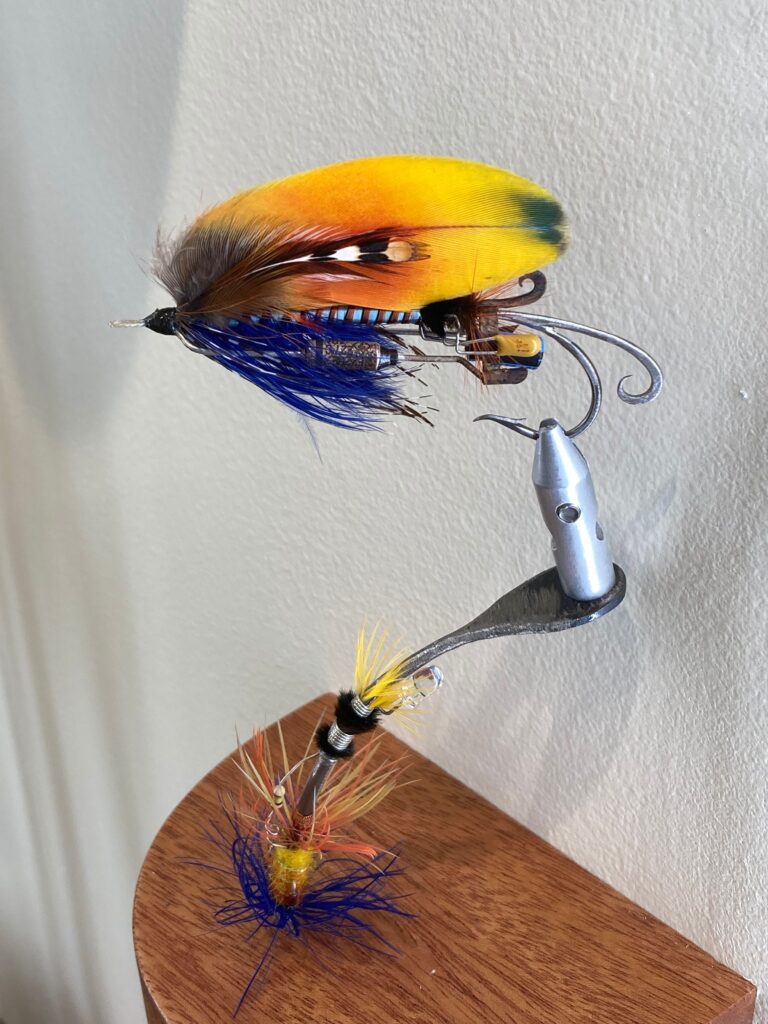 The All Weather Floyd.312.SSCLP – Flow case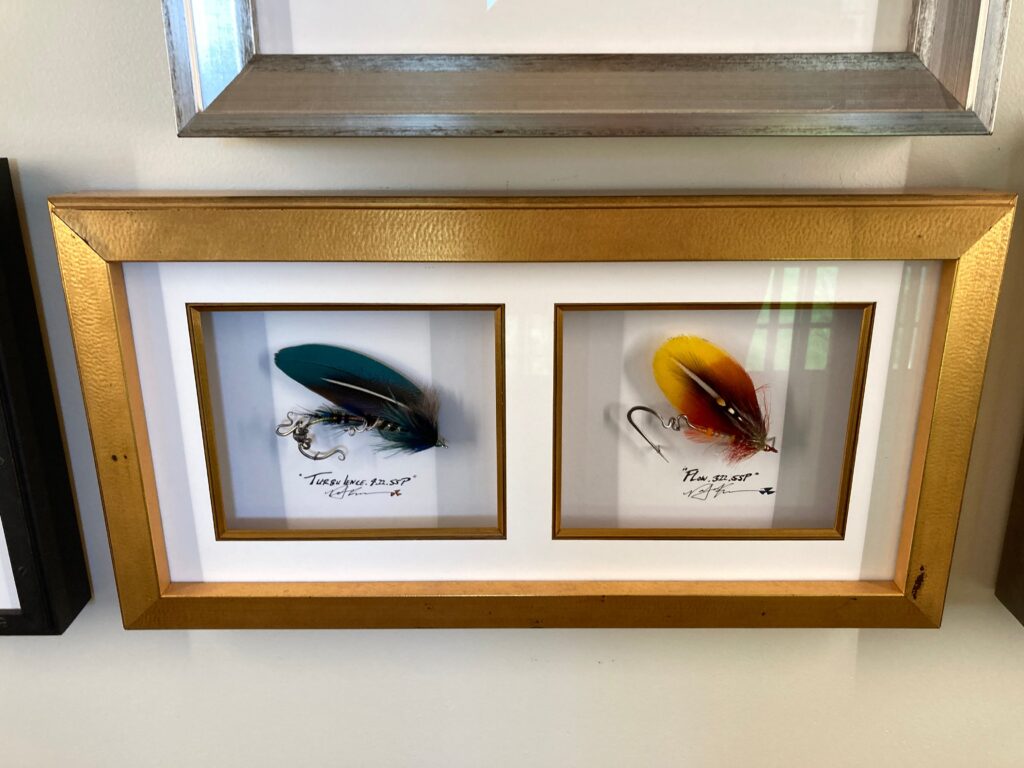 Turbulence.422.SSP & Flow.322.SSP Frame set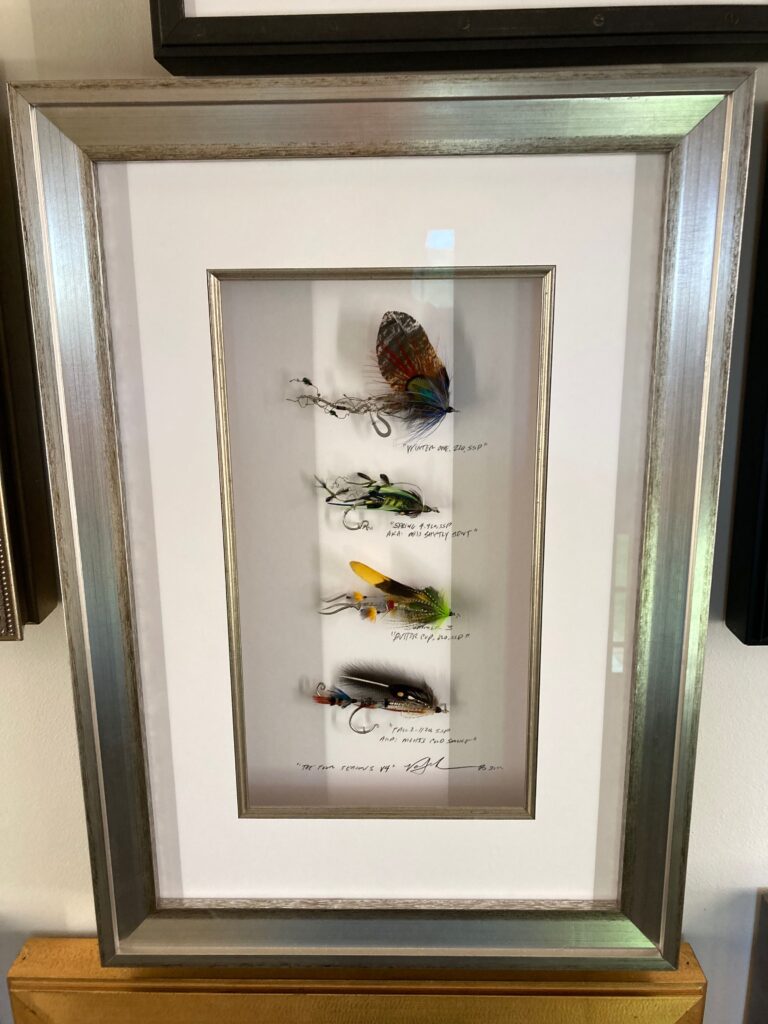 The 4 Seasons Frame Set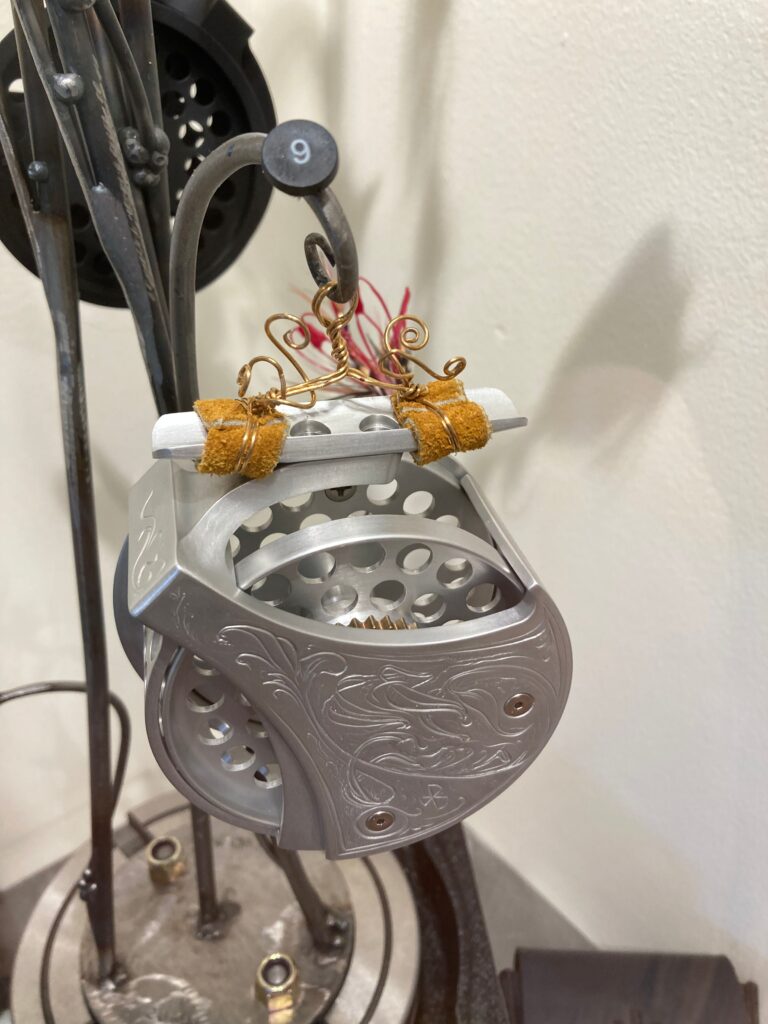 VK-S5.RF "A Reel For Spring" Hand engraved clear Anodized – Turbulence case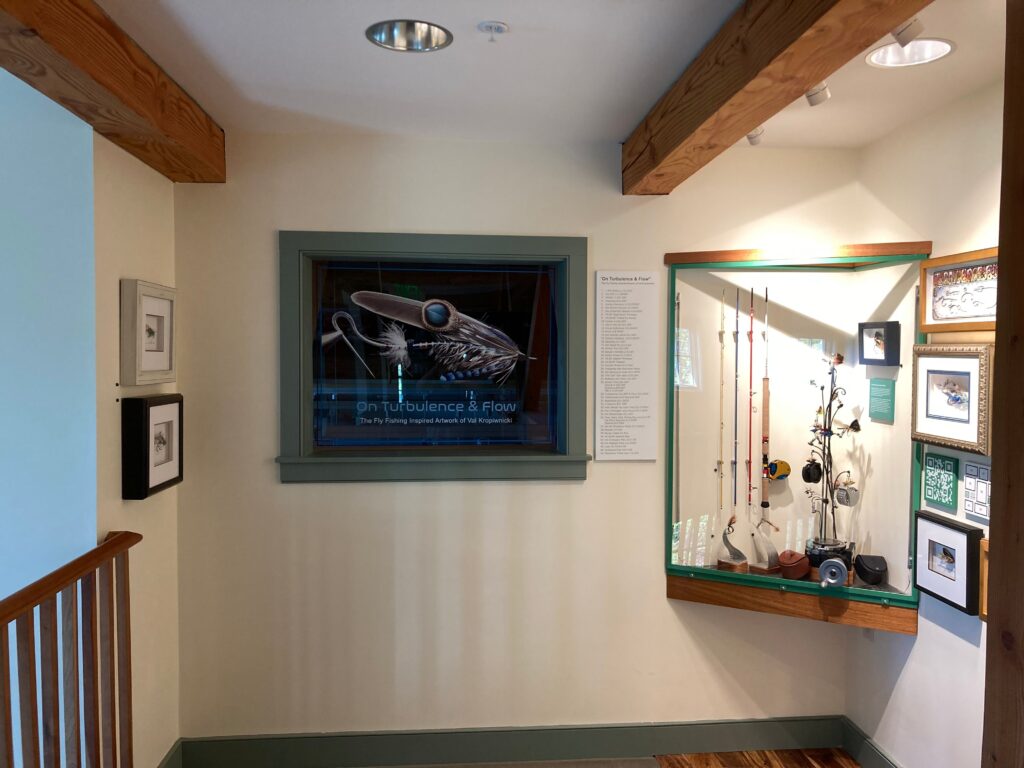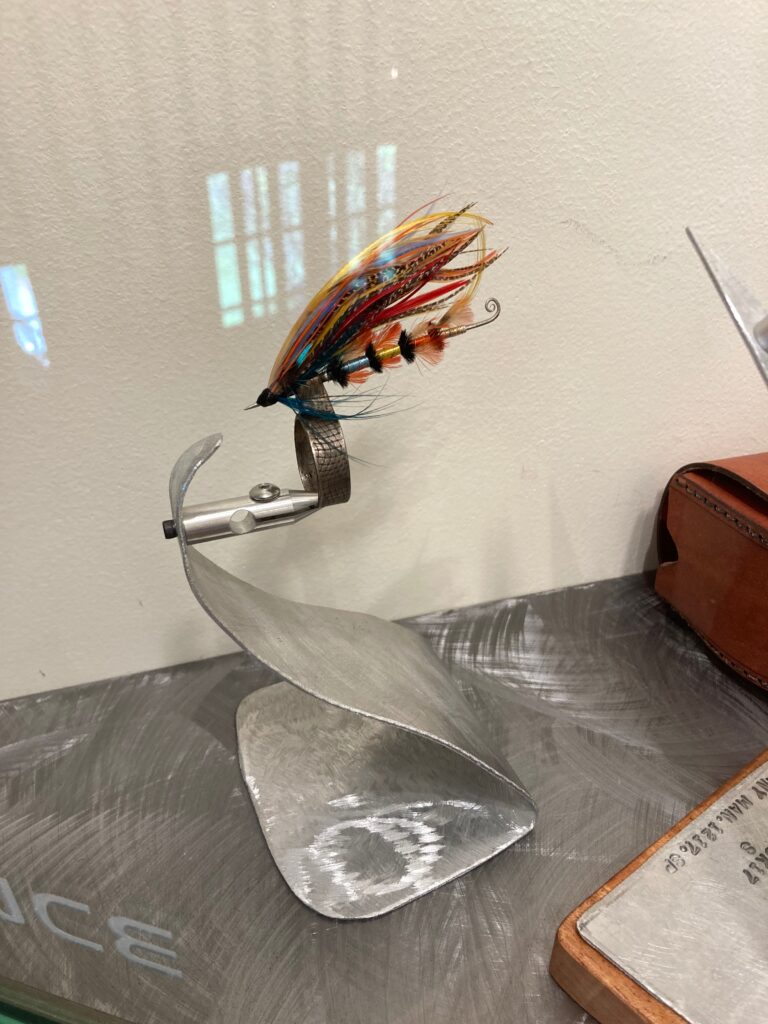 The Popham Ring.212.SSP – Turbulence case